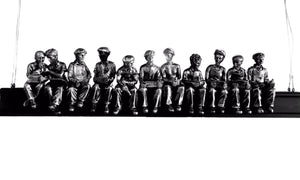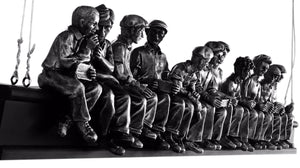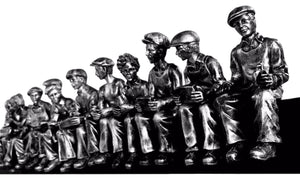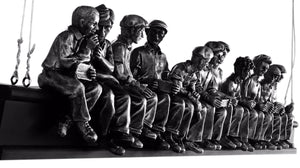 Medium "Lunch Atop A Skyscraper" Sculpture (36" Length)
The medium "Lunch Atop A Skyscraper" sculpture is 37"W x 6.5"H, where the individual figures are 2"W x 5"H. The biggest difference from the small model is that each figure is individually separated from the other. There is a magnet at the bottom of each figure so that it can be sit firmly on the beam. Choose to have a wood beam or metal beam to support the figures.
Display this beautiful sculpture on any shelf, ledge or desk for a perfect decoration in your home or office. They are made of resin and painted in the color of pewter.